Welcomes The Newest Challenger 605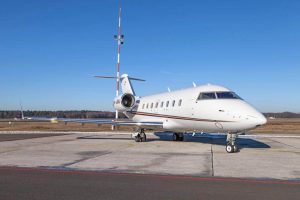 The most well-equipped aircraft will include refurbishment and will include an entirely new interior
space including VIP leather seats for seven to eight passengers or up to 3 patients along with the option of escorts on board.
The new ambulance aircraft configuration is conveniently built of a stretcher, new medical equipment and fast operating cabinets for the crew handling emergency flights.
Due to the interior height the aircraft allows all patients and their families complete comfort during long flight hours and transferring the patient to the destination. 24 Aviation has business connections and specialization in Bombardier aircraft, which brings significant operational benefits and costs for our customers.